Whether you are getting rid of broken furniture or doing a total overhaul of your home, having a dumpster on hand may be helpful. When this is the case, get in touch with America's Cleaning Solutions. We offer roll-off dumpsters you can rent and fill however you so choose.
How does it work?
First, you get in touch with our team to let us know when and where you need the dumpster. We'll ask you a few questions about what you will be getting rid of in order to recommend an appropriate size. With 20, 30, and 40 yard dumpster rentals, we know we have the right fit for your needs. Finally, we deliver the dumpster to you on your designated day.
We'll offer you a flat rate up front, and that price will not change. You'll know how much you need to pay before we ever bring the dumpster to you. Just give us a call! Our customer service team would be happy to set you up with the right dumpster for your needs. Ordering is quick and easy so you can get your project done as fast as possible.
With more than 10 years of experience in the cleaning industry, we understand how challenging it is to get rid of junk without a reliable dumpster rental company. We promise to arrive on time with your specified dumpster each and every time.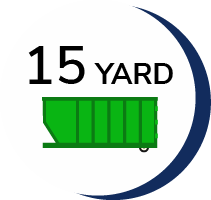 7'x16'4′
Ideal for smaller jobs, such as home remodeling!
7'x16'5′
Ideal for large home remodeling projects or renovations!
7'x16'6′
Ideal for larger construction or demolition jobs!
---
Get in touch with our team today by filling out the quote form below.