Are you embarrassed by your carpets? Millions of Americans choose carpet for their homes, and there are a number of reasons why. Carpet looks nice and offers you a wide variety of color choices. Carpet also helps to dampen sound, which makes it a good choice for bedrooms.
One drawback to carpet, though, is that it is hard to keep clean. Carpet is prone to stains and it also traps harmful substances in its fibers. To keep your carpet clean, you need professional help from America's Cleaning Solutions. We provide carpet cleaning to customers throughout the Woodlands, Montgomery, Conroe, Willis, New Waverly and Huntsville, and we focus on providing excellent customer service and an unparalleled clean to our clients.
Why Get A Professional Carpet Cleaning?
There are just some kinds of carpet cleaning that you can't handle with a vacuum. The cost of a professional carpet cleaning can be daunting and make routine cleanings seem like a frivolous luxury, but a first-rate cleaning company like America's Cleaning Solutions uses advanced cleaning equipment that cleans and sanitizes your home on a far deeper and more complete level than any average person could hope to accomplish with standard equipment. And that deep, complete clean of your carpet is critical for far more than its nice appearance; a thorough, professional carpet cleaning provides numerous benefits to your home's value, your family's health and your carpet itself that will far outweigh the cost of the carpet cleanings over time.
---
---
Carpet Cleaning Benefits Your Health
Did you know that, aside from your home's toilets, that your carpets are the dirtiest and most bacteria-infested places in your entire home? It's true! Even if you vacuum regularly and take special care not to spill anything on the floor, your carpet is often full of microscopic irritants of all kinds. Allergens, animal dander, dust, mold, pollen and more can be unknowingly tracked in on the bottoms of shoes of family members and the paws of pets, even if they appear clean to the naked eye. They can also float into your home through open windows. Any pollutants that find their way into the air in your house will eventually settle onto your carpet, too. These kinds of pollutants are so small that consumer-grade vacuums often can't pick them up out of the fibers of your carpet.
If you have high-pile carpet in your home, such as shag or frieze rugs, the need for routine carpet cleaning is particularly high, given that the long, loose fibers of this type of carpeting make an excellent home for allergens and mold. Low-pile carpeting, which includes almost all types of carpeting in modern homes, has fibers that are too short for most allergens to bond to, though they are still often home to pet dander, pollen and other irritants and should receive routine carpeting cleaning from professionals like America's Cleaning Solutions. Hard floors, such as wood, tiles or laminate, don't have little spaces for allergens to become trapped in like fibrous carpets do, so they can be washed away easily.
Now, if you're from a family that wears shoes inside, you might be wondering why a bunch of allergens and bacterial particles settling in your carpet is a big deal. Well, much like how you splash through puddles or kick up sand while walking at the beach, all the allergens and potential irritants tucked within the fibers of your carpet naturally find their way into the air in your house, which can cause respiratory issues for anyone in your home with allergies or asthma. Have you or any members of your home ever experienced any of the symptoms below?
Itchy, watery eyes
Sneezing
Itchy, runny nose
Irritated throat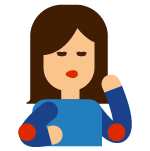 Itchy, red skin
Coughing
Wheezing/Shortness of breath
Chest pain
If so, that could be a sign that there are allergens within your carpet that are negatively impacting your household's health. And even if you or your family don't personally experience any such symptoms, what about your houseguests? Routine carpet cleaning is an underrated essential for a safe, healthy household.
---
Carpet Cleaning & Dust Mite Allergies
If you have allergies or asthma, some microscopic houseguests could be exacerbating your issues. Dust mites are tiny, white bugs that measure only about one-quarter of a millimeter and can only be seen under a microscope. The mites are one of the most common triggers for year-round allergies and asthma, and live in homes on every continent except Antarctica, though they thrive best in warm, humid environments like Texas. Dust mites subsist on the tiny flakes of human skin that all people shed naturally every day. According to the Asthma and Allergy Foundation of America, the average adult sheds about 1.5 grams of skin a day, which is enough to feed one million dust mites.
Most of the skin flakes people shed end up worked deep into the inner layers of carpet, furniture, bedding and even stuffed toys. These are the spots dust mites most commonly thrive. However, even if you dehumidify your house and successfully kill the dust mites in your home, their left-behind bodies and microscopic excrement can still cause allergic reactions after they've been exterminated. Dust mite waste is no joke, either — dust mites produce waste in excess of 200 times their body weight every single day!
Because dust mites are so small and often are tucked deep within carpeting and bedding, the only way to get rid of them is with lots of heat. For your bedding, that's a simple load of laundry. But for your carpeting, routine steam carpet cleaning is essential for eliminating the might of the mites. If you live in Montgomery County, you can call America's Cleaning Solutions or even book online right now to schedule this essential cleaning service for your home.
---
So how does professional carpet cleaning make a difference that the average person can't accomplish on their own? It all comes down to the tools of the trade. Professional carpet cleaning companies like America's Cleaning Solutions use a combination of heat and special chemicals that alter the acidity of your carpet, effectively eliminating many allergens that can't be eliminated with traditional dry vacuuming. The altered acidity is something only bacteria and allergens will notice; our cleaning methods are just as safe as they are effective at eliminating microscopic pollutants from your carpet and delivering you a carpet that looks and feels healthier. Check out some of our before-and-after pictures!
Our staff at America's Cleaning Solutions is committed to your safety and only use non-toxic products when cleaning your home or business. We use industry-leading cleaning equipment with high-temperature capability and self-contained filtration systems, and all of our technicians are specially trained and industry certified in assuring you spotlessly clean floors. We serve the Woodlands, Montgomery, Conroe, Willis, New Waverly and Huntsville. Call today!
Carpet Cleaning Benefits Your Finances
Routine, professional carpet cleanings can benefit more than just the health of your household — it can also enhance the beauty of your home and increase the value of your property! It's easy to forget because it's underfoot, but your carpet is one of the largest, most visible parts of your home's interior. Protecting and enhancing your investment in your carpet is a fantastic way to enhance the look of your home as a whole and make it more valuable for a present or future sale situation. At America's Cleaning Solutions in Montgomery, we know the value of a fresh, revitalized carpet, which is why we only use certified carpet cleaning technicians and industry-leading equipment for every carpet cleaning job. Book online now!
Cleaning your carpet does more than sanitize it and eliminate bacteria and potential allergens for your and your family's health, it also extends the life of your carpet. Even if you have high-pile carpet like shag or frieze rugs, carpet gets matted down and discolored over time by dirt, bacteria and anything else that might be spilled onto it or ground into it by your walking on it. This is especially true for high-traffic areas like doorways, main walkways and bedroom floors, the places in your home that receive the most frequent and varied foot traffic. In fact, it's often the discoloration and degradation of the heavily trafficked areas in people's home that first get their attention that their carpet needs some maintenance or replacement. But don't be fooled by the difference in condition between your high-traffic areas of carpet and the rest of your carpeting, the entire thing needs carpet cleaning attention. Want an example of this? Move your couch or another piece of large furniture that conceals a significant amount of carpet. Do you notice how the carpet underneath, which is shielded from most of the bacteria and dirt that the rest of your carpet receives, looks better and fresher than the rest of your carpet, even the less-highly-trafficked areas? Case in point.
Scheduling routine professional carpet cleaning freshens and extends the life of your carpet by freeing the carpet fibers of the dirt and bacteria that are weighing them down and making their texture crustier, resulting in brighter-looking, softer-feeling carpet throughout your home. And the benefits that come with that refreshed carpet are more than just aesthetic.
By extending the life of one of the largest pieces of your home's interior, you also increase the value of your home. Realtors will often schedule professional carpet cleanings before opening the house up to potential buyers. Why? Because they know the dollar value that fresh, clean carpet adds to a house's "wow" factor far outweighs the cost of the carpet cleaning. Even if you're not selling your home, you can maximize the impression your house makes on guests by scheduling professional carpet cleaning to get that same wow factor. Plus, cleaning and refreshing your carpet is cheaper than updating it!
Carpet cleanings enhance more than just the look and feel of your carpet, too. Did you know that dirty carpeting impedes airflow in your home, too? It's true! As your carpet's fibers become clogged with dust, dirt, debris and allergens, the airflow through your home will decline, causing rooms to feel stuffy and unpleasant. Peak airflow through your home can contribute to homebuyers' 'wow' factor when selling your home, and just plain make everyday living in your home more comfortable. Whether you're selling your home, impressing guests or just trying to make your home as comfortable as possible, professional carpet cleanings from America's Cleaning Solutions are foundational maintenance for a comfy, healthy, valuable home.
Complete Cleanliness For Your Home
Routine carpet cleaning is essential for the health, comfort and value of your home, but it's also just the beginning of things you can do to beautify and protect your home. America's Cleaning Solutions offers a plethora of services to rejuvenate your house inside and out.
Tile makes an excellent choice for flooring because it's durable, water-resistant and doesn't provide a home for allergens or microscopic pests. However, tiles and the grout between them can accumulate dirt and bacteria as easily, or easier, than carpet can. Have your tile and grout professionally cleaned by America's Cleaning Solutions. Professional cleaning helps keep your tile preserved in top condition and removes all dirt, mold and potentially harmful bacteria. America's Cleaning Solutions can clean your tile and grout deeper than you can do by hand, so don't waste the time and energy — call us today!
---
Does your house not look as new and vibrant as it did when you bought it? If so, then it's time for the exterior of your house to get a good wash. Soft washing and power washing are similar cleaning methods that help to remove dirt, leaves, debris and whatever else may have accumulated on your roof and exterior over the months and years. Soft washing uses low water pressure and works better on weaker or more sensitive structures, whereas power washing uses highly pressurized water (think a fire hose, but safer) and is ideal for most homes in today's age. If your house just doesn't look as fresh on the outside as it once did, or you haven't cleaned your roof in ages, contact America's Cleaning Solutions to take care of it for you and wash those troubles away.
---
Rugs are very similar to high-pile carpet in terms of the kind of dirt, pollutants and dust mites they can harbor within their fibers, and deserve the same level of care your carpets need. Particularly since rugs are often more colorful and ornate than most kinds of carpet, regular rug cleaning ensures a long life for your rug and allows its rich colors and exquisite designs to shine their brightest and accentuate the room it's in. America's Cleaning Solutions facilities in New Waverly can ensure that your rug is cleaned and dried properly from start to finish. Call today!
---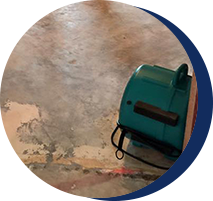 A lot of standing water or moisture is never a good thing in a home. Spills left unattended and allowed to soak into the floor can foster mold growth, and too much water in the wrong places can warp wood and trigger lasting, substantial damage to your home's infrastructure. If you've got significant water damage in your home or need to mitigate an issue before it gets worse, call America's Cleaning Solutions. We use industry-leading equipment to restore the damaged areas to look as good or better than they did before the water damage.
---
Much like carpet cleaning, ensuring your air ducts are free of pollutants and mold are essential to maintaining peak air quality in your home. Your HVAC system might be the machine controlling the climate in your home, but air ducts are the lungs that help the system breathe. Keeping your home's lungs clean, then, is imperative to ensuring a healthy, comfortable environment within it. Air duct cleaning also contributes to extending the life of your HVAC system, one of the costliest, most important appliances in your house. Let America's Cleaning Solutions clean your air ducts and help you breathe easier in your home. You can even schedule your service online!